Advertising Rates
Thank you for choosing to advertise with Grassrootsmodern.com All advertising subscriptions are handled through Paypal's secure servers. To begin advertising please select the appropriate add size below and click on the "subscribe" button. Paypal will then automatically bill you monthly. You can cancel at anytime by clicking on the "unsubscribe" button at the bottom of the page. Sidebar banners will appear in the right column under the heading "sponsors & advertisers" and will appear on all pages.

Example size
Small Banner in side bar (180 x 60) - $100 per month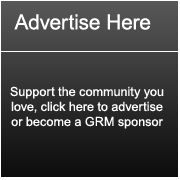 Example size
Large Banner in side bar (180 x 180) - $200 per month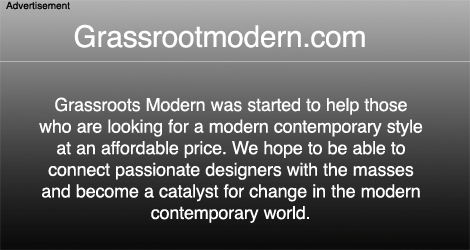 Example size
Large advertisement in main post area $400 per month
To unsubscribe, and cancel your advertisements on Grassrootsmodern, click "unsubscribe" below. You ad will be removed at the end of the current billing cycle.